Education is a human right and fundamental for social justice. Education, and access to education is essential for a growing and healthy society in all sectors.  The key features in the UNESCO Sustainability Goal no 4 on Education (SDG4) encompass access, equity, inclusion, quality, lifelong learning and gender equality. Formal and informal learning are merging more than ever before, and lifelong learning has become a major concern worldwide. Open Educational Resources (OER) enables everyone to learn from worldwide quality learning resources, either as independent material for self-directed learning for informal learning or integrated it into formal curricula and courses.
Within the DISK project all materials and Intellectual Outcomes (IOs) are developed and produced as OER with the creative commons' licenses CC BY SA NC, which means attribution, share alike and non-commercial, this is also what is required by the European Commissions for EU projects.
Fig. 1. Creative Commons BY NC SA 4.0
The DISK project aims to develop missing digital competences of adults (Adult Education AE with a special focus in so-called "digital immigrants" which are people disadvantaged in society due to their lack of Digital Competences (DC) and therefore count to minor educated people in DC) and to enable them to take an active role in the digital society. The objectives are to create, implement and evaluate 15 modules teaching various specific topics related to everyday life covering DCs as a "Digital Immigrants Survival Kit" (DISK).
OER are part of the Open Solutions, alongside Free and Open Source Software (FOSS), Open Access (OA), Open Data (OD) and Crowdsourcing platforms, and all forms of openness. According to the Cape Town Open Education Declaration 10th AnniversaryOER is part of the open education movement that encompasses the 10 dimensions, as Communicating Open, Empowering the Next Generation, Connecting  with Other Open Movements, Open Education for Development, Open Pedagogy, Thinking oUtside the Institution, Data and Analytics., Beyond the Textbook, Opening up Publicly Funded Resources, Copyright Reform for Education, and  maybe the elven one, not yet known, Figure 2.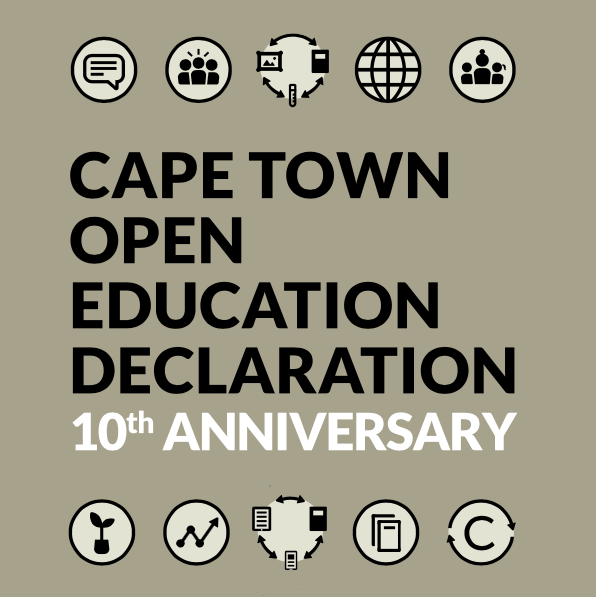 Fig. 2. The Cape Town Open Education Declaration 10th Anniversary.
OER provides promising solution for access to, creation and sharing of knowledge and support for learning for learners at all levels of education, as well as for teachers, teacher trainers and educators, parents, education policy makers and government agencies. They are also of value to a wide range of constituents, including cultural institutions (such as libraries, archives and museums) and their users, researchers, civil society organizations (including professional and student associations), publishers, the public and private sectors, intergovernmental organizations, copyright holders and authors, and media and broadcasting groups. They can help to meet the needs of individual learners, including people with disabilities and those from marginalized or disadvantaged groups, to promote gender equality effectively and to stimulate innovative pedagogical, educational and methodological approaches.
Fig. 3. OER Logo by Jonathasmello. CC BY 3.0
An important step towards quality education and access to information for all was taken when UNESCO the General Conference in 2019 (25 November) unanimously adopted a recommendation on open educational resources (OER). The recommendation to OER support the creation, use and adaptation of inclusive and high quality OER services, and facilitates international cooperation in this field. The Recommendation is the only existing international OER standard-setting instrument and is the result of more than ten years of efforts to bring together a wide variety of stakeholders. Mr Moez Chakchouk, UNESCO Assistant Director-General for Communication and Information, stressed that The Recommendation on OER will contribute to the building of open and inclusive knowledge societies, and to the achievement of the UN Sustainable Development Goals. This new Recommendation will support the development and sharing of openly licensed. Both the definition of OER and Open license were at the same time redefined:
OER are learning, teaching and research materials in any format and medium that reside in the public domain or are under copyright that have been released under an open license, which permit no-cost access, re-use, re-purpose, adaptation and redistribution by others. (UNESCO, 25 November 2020).

Open license refers to a license that respects the intellectual property rights of the copyright owner and provides permissions granting the public the rights to access, re-use, re-purpose, adapt and redistribute educational materials (UNESCO, 25 November 2020).
At international level, the adoption of the Recommendation represents a decisive step towards building more open and inclusive knowledge societies and achieving Agenda UN 2030. Indeed, the implementation of the Recommendation will contribute to the achievement of at least six (SDGs Sustainable Development Goals), namely SDG 4 (quality of education), SDG 5 (gender equality), SDG 9 (industry, innovation and infrastructure), SDG 10 (reducing inequalities within and between countries), SDG 16 (peace, justice and strong institutions) and SDG 17 (partnerships for the objectives).
In the framework of the OER Recommendation adopted by the General Conference in November 2019, UNESCO Member States have committed themselves to promote the use of materials OER for the open exchange of knowledge and learning in the following areas, Fig 4.:
Fig. 4. The UNESCO OER Recommendation (adapted by Ossiannilsson, 2020).
(i)  Capacity building and use of OER: This includes developing the capacity of all key education stakeholders to create, access, re-use, re-purpose, adapt, and redistribute OER, as well as to use and apply open licenses in a manner consistent with national copyright legislation and international obligations;

(ii)  Developing supportive policy: governments, and education authorities and institutions should be encouraged to adopt regulatory frameworks to support open licensing of publicly funded educational and research materials, develop strategies to enable the use and adaptation of OER in support of high quality, inclusive education and lifelong learning for all, supported by relevant research in the area;

(iii) Effective, inclusive and equitable access to quality OER: supporting the adoption of strategies and programmes including through relevant technology solutions that ensure OER in any medium are shared in open formats and standards to maximize equitable access, co- creation, curation, and searchability, including for those from vulnerable groups and persons with disabilities;

(iv)  Nurturing the creation of sustainability models for OER: supporting and encouraging the creation of sustainability models for OER at national, regional and institutional levels, and the planning and pilot testing of new sustainable forms of education and learning;

(v)  Fostering and facilitating international cooperation: supporting international cooperation between stakeholders to minimize unnecessary duplication in OER development investments and to develop a global pool of culturally diverse, locally relevant, gender- sensitive, accessible, educational materials in multiple languages and formats.
In order to implement the measures UNESCO set out in the Recommendation, it has established a multi-stakeholder mechanism to facilitate international and regional cooperation, namely the OER Dynamic Coalition.
The global Covid-19 pandemic has disrupted learning and knowledge sharing worldwide and at its peak has affected 1.57 billion learners in 191 countries. In this unprecedented context OER are a crucial means of supporting the continuation of learning in both formal and informal settings. UNESCO underscore the important role of the Covid 19 Global Education Coalition launched by UNESCO to design and deploy inclusive distance learning solutions. Access to OER is fundamental for ensuring learning continuity.